Schreiber


65-409: Mathematical Quantum Field Theory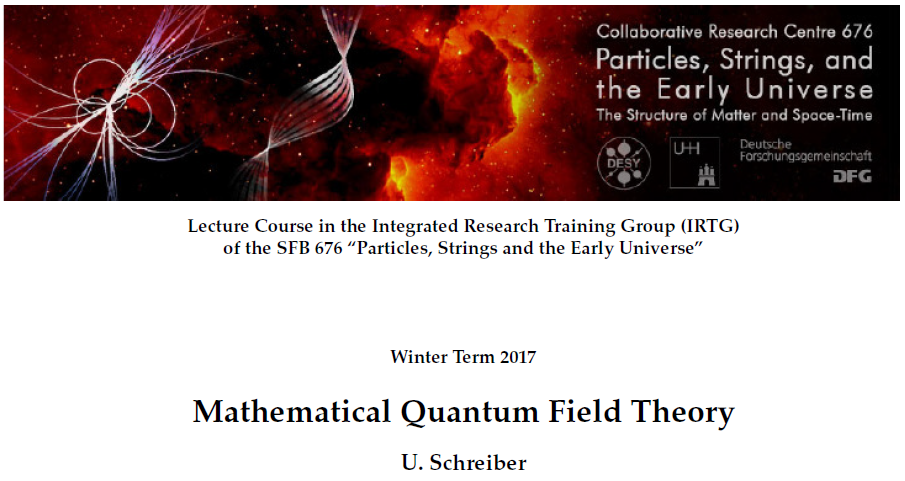 Content
This course is an introduction to the mathematically rigorous formulation of perturbative quantum field theory called perturbative AQFT.
Prerequisites
Basic background in differential geometry, Riemannian geometry and distribution theory will be assumed or briefly recalled.
Not necessary is background in operator algebra nor quantum mechanics nor informal quantum field theory, though of course this may help.
Coordinates
and
begin: Oct 20
Script
References
---
Revised on December 13, 2017 17:23:09 by
Urs Schreiber
(46.183.103.8)