nLab

gluing function
Context
Manifolds and cobordisms
Contents
Definition
Definition
(local chart and atlas and gluing function)
Given an -dimensional topological manifold (def. ), then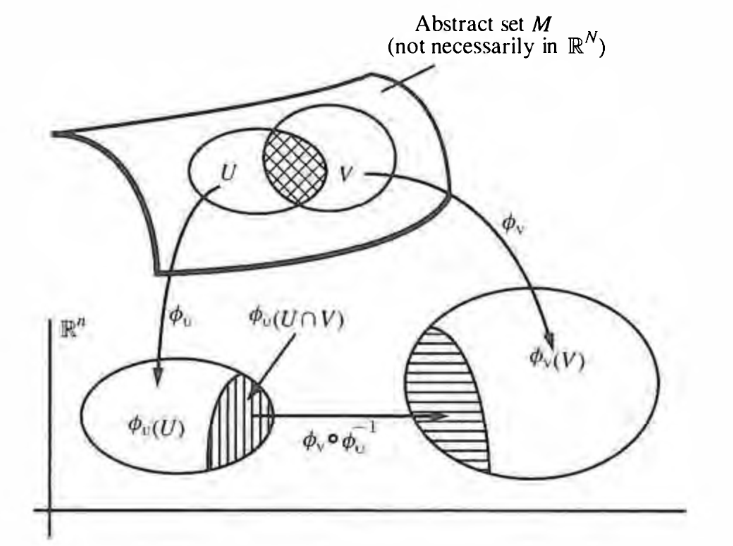 an open subset and a homeomorphism is also called a local coordinate chart of .

an open cover of by local charts is called an atlas of the topological manifold.

denoting for each the intersection of the th chart with the th chart in such an atlas by

then the induced homeomorphism

is called the gluing function or coordinate transformation from chart to chart .
graphics grabbed from Frankel
Last revised on June 28, 2017 at 15:11:32. See the history of this page for a list of all contributions to it.