nLab

Dirac monopole
Context
Physics
-Chern-Weil theory
Ingredients
Connection
Curvature
Theorems
Differential cohomology
Ingredients
Connections on bundles
Higher abelian differential cohomology
Higher nonabelian differential cohomology
Fiber integration
Application to gauge theory
Contents
Idea
A circle bundle with connection with non-trivial first Chern class, regarded as a monopole.
For more see at flux and at Dirac charge quantization.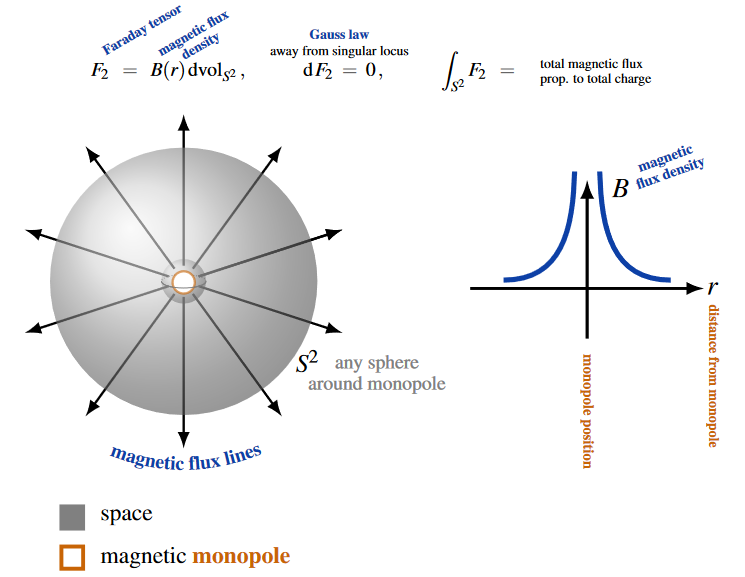 Properties
The trajectory of an electron in the vicinity of a magnetic monopole is (e.g. Ferraro (1956) §306) a helix on the surface of a cone in space whose vertex is the location of the magnetic monopole: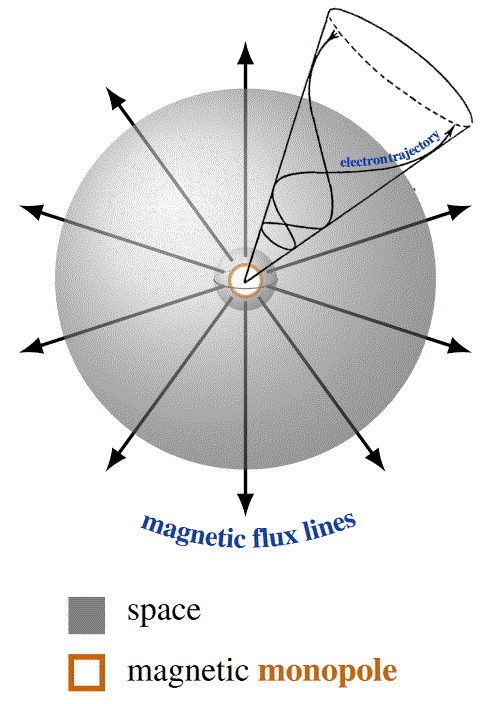 References
Textbook accounts:
See also:
Last revised on June 28, 2023 at 08:48:06. See the history of this page for a list of all contributions to it.