nLab

classical Lie group
Context
Lie theory
∞-Lie theory (higher geometry)
Background
Smooth structure
Higher groupoids
Lie theory
∞-Lie groupoids
∞-Lie algebroids
Formal Lie groupoids
Cohomology
Homotopy
Related topics
Examples
-Lie groupoids
-Lie groups
-Lie algebroids
-Lie algebras
Contents
Idea
The classification of simple Lie groups contains four infinite series of "classical" simple Lie groups:
Apart from this there are five exceptional Lie groups.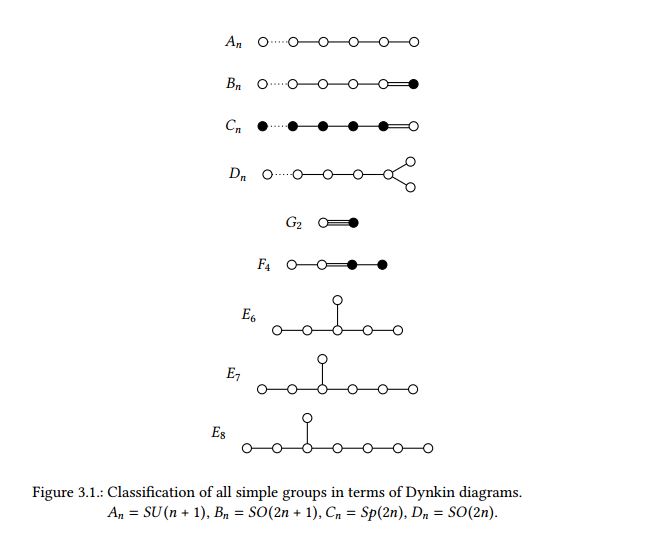 graphics grabbed from Schwichtenberg
More generally, other matrix Lie groups, such as the general linear group , may be called "classical".
References
Last revised on September 7, 2023 at 12:41:26. See the history of this page for a list of all contributions to it.