Contents
Definition
For a group (tyically a finite group), consider a G-set , hence a set (typically a finite set), equipped with an action of
Equivalently this is a group homomorphism
from to the group of permutations of elements of . As such it is a representation of "by permutations".
Specifically, if is a finite set and an isomorphism is understood, it is equivalently a group homomorphism
to the symmetric group on elements.
For any field (or, more generally, any commutative ring, but one mostly considers fields) this -action may be linearized to a -linear representation of in an evident way:
This concept immediately generalizes to groupoid representations and so forth, see also at infinity-action the section Examples – Discrete group actions on sets.
Properties
Functoriality
Comparison from Burnside- to representation ring
Let be a finite group and assume all G-sets in the following to be finite sets and all linear representations to be finite dimensional.
Consider
the Burnside ring , which is the Grothendieck ring of the rig-category of finite G-sets;

the representation ring , which is the Grothendieck ring of the rig category of finite-dimensional linear G-representations.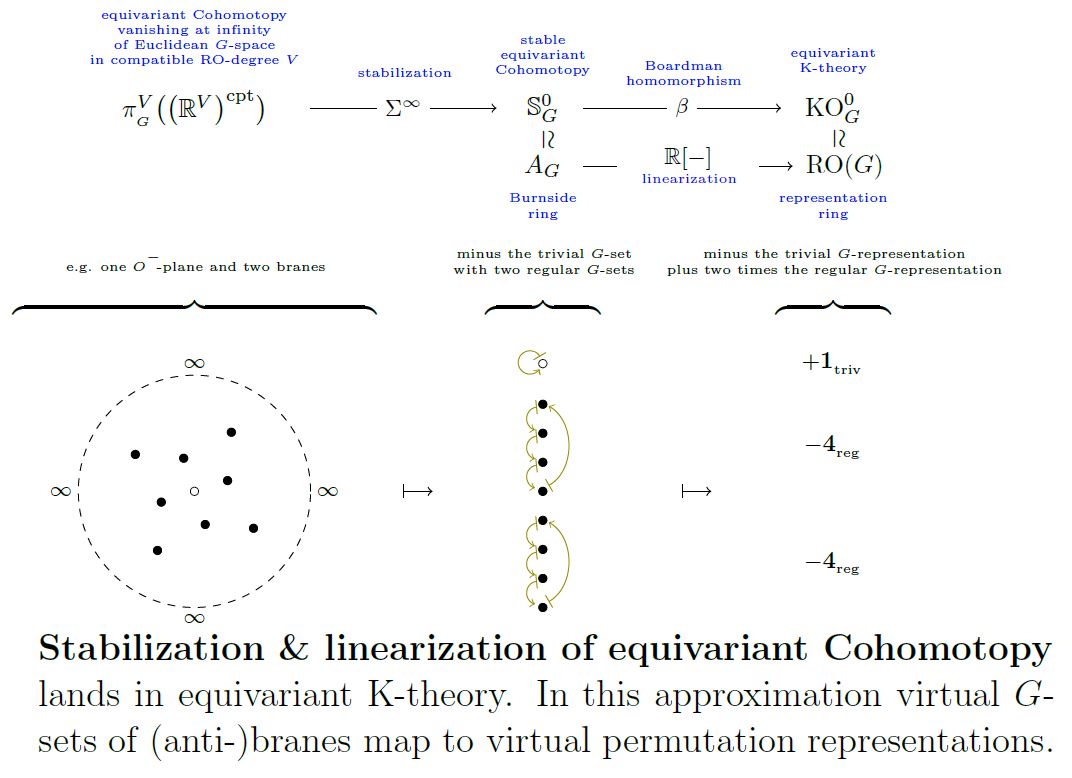 graphics grabbed from SS19
See also at equivariant Hopf degree theorem.
Characters
The characters of permutation representations are the Burnside marks of the underlying G-sets:
(e.g. tom Dieck 09, (2.15))
Examples
Basic examples
Virtual permutation representations
We discuss here examples of the operation of forming virtual linear permutation representations (Remark ), regarded as the canonical ring homomorphism
For emphasis, notice that among plain linear representations the linear permutation representations generally form but a tiny sub-class, i.e. generically a linear representation is not a linear permutation representation. But this statement may change radically as we pass to virtual representations:
If the ring homomorphism (Def. ) is a surjective function, this means that in fact all virtual linear -representation are virtual linear permutation representations. This is not the case for all groups, but it is the case for large classes of groups! This is the content of Prop. below.
Notice that when this is the case, it means that the representation theory of the given group is, in a precise sense, purely combinatorial, or equivalently, in view of (1), that it is fully determined over the absolute ground field .
A more general analysis of the cokernel of is due to Berz 94, reviewed and expanded on in Hambleton-Taylor 99. See also Bartel-Dokchitser 14, p. 1.
References
Textbook accounts and lecture notes include
Original articles include
See also