nLab

F1-brane
Context
String theory
Ingredients
Critical string models
Extended objects
Topological strings
Backgrounds
Phenomenology
Contents
Idea
In type IIB string theory S-duality mixes the D1-brane with the superstring itself to form (p,q)-strings. To reflect how the string hence here appears on the same footing as a D-brane, one also calls it the F1-brane (for "fundamental string").
Similarly S-duality mixes the NS5-brane and the D5-brane and hence the former is also sometimes (rarely though) called the "F5".
As a black brane
1/2 BPS black branes in supergravity: D-branes, F1-brane, NS5-brane, M2-brane, M5-brane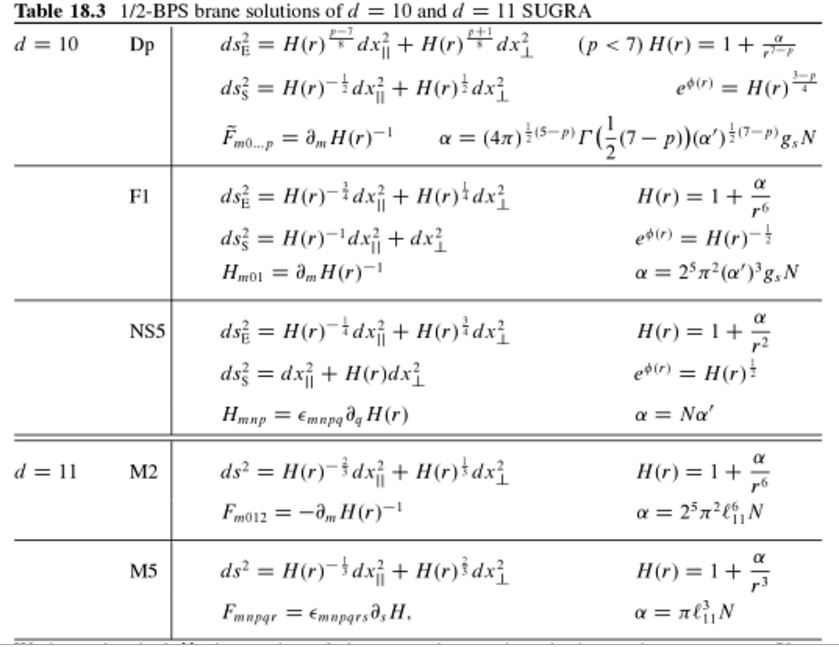 (table taken from Blumenhagen-Lüst-Theisen 13, Chapter 18.5)
Last revised on December 9, 2015 at 18:00:53. See the history of this page for a list of all contributions to it.