nLab

exotic brane
Context
String theory
Ingredients
Critical string models
Extended objects
Topological strings
Backgrounds
Phenomenology
Duality
Examples
In QFT and String theory
Contents
Idea
In string theory, by "exotic branes" [deBoer & Shigemori (2012)] one means first of all -branes of small codimension ("non-standard branes" Bergshoeff & Riccioni (2012)), such as
More generally, exotic branes have been argued to be U-duality-twisted objects in non-geometric backgrounds.
According to deBoer & Shigemori 2012, p. 12 all these may be identified as codimension-2 defect branes with U-duality-group monodromy.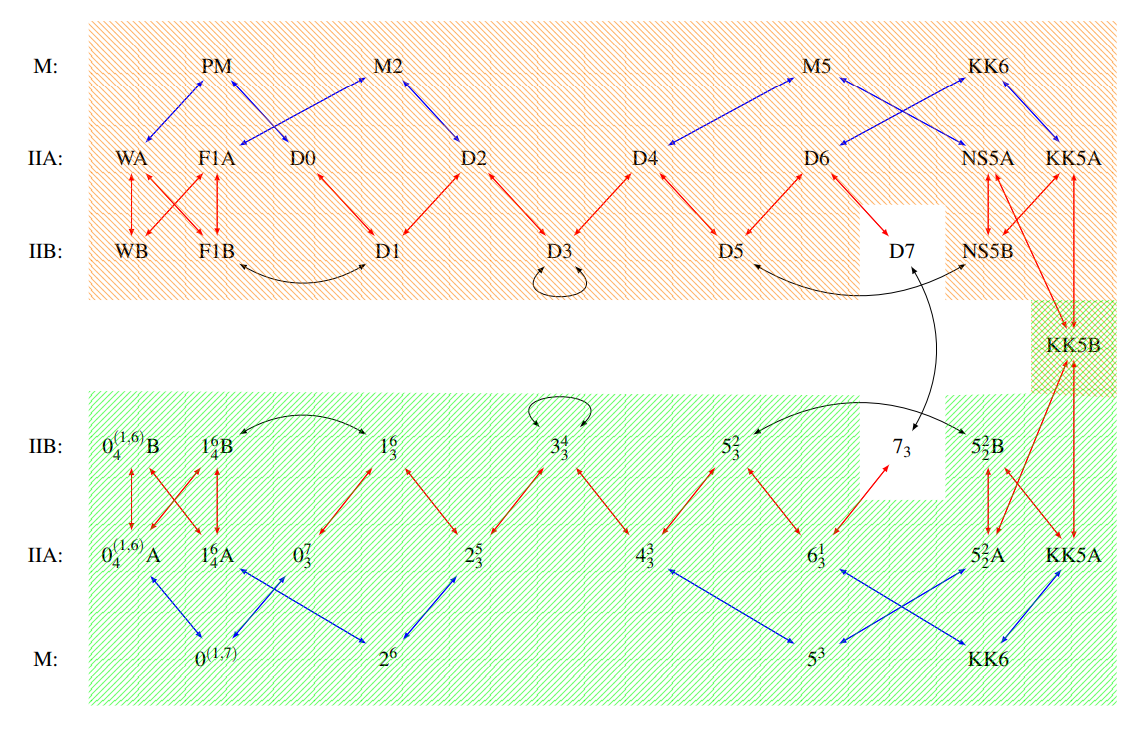 Figure 1 from (BMO19). «A comparison of the objects covered by the geometric solutions (backed by orange hashing) and non-geometric solutions (backed by green hashing) out of all the branes down to codimension- and1 , as well as their M-theory lifts. Red lines denote T-duality, blue lines denote lifts/reductions and black lines denote S-dualities.»
References
Branes of codimension are called non-standard branes in:
The terminology "exotic branes" is due to:
Last revised on July 2, 2023 at 14:20:17. See the history of this page for a list of all contributions to it.