nLab


scalar meson
Context
Fields and quanta
Contents
Idea
A type of meson which (in Wigner classification) is a Lorentz group scalar or pseudoscalar is called a (pseudo-)scalar meson, for short. This is in contrast to (pseudo-)vector mesons, which instead are (pseudo-)vector representations
Examples
Examples of pseudo-scalar mesons:
Examples of scalar mesons: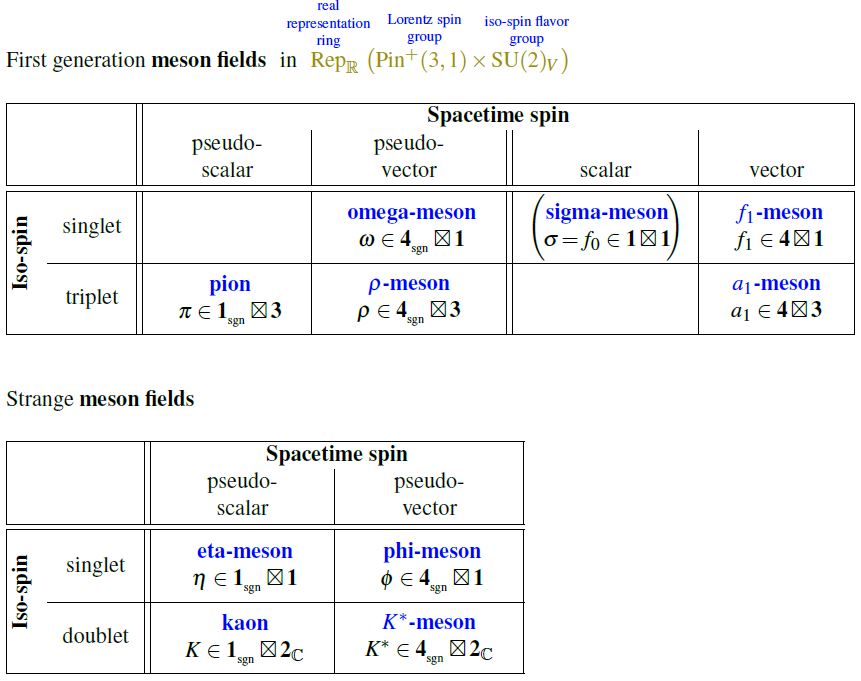 References
(See also the references at meson.)
Eef van Beveren, George Rupp, Scalar mesons as simple quark+antiquark states, AIP Conf. Proc. 508 (1999) 310-317, Hadron Physics, Sept. 1999, Coimbra, Portugal (arXiv:hep-ph/9912332)
Last revised on May 26, 2020 at 04:42:46. See the history of this page for a list of all contributions to it.