nLab

squark
Context
Fields and quanta
Super-Geometry
Contents
Idea
The (hypothetical) superpartners of quarks are called squarks; according to the general naming convention for sfermions.
Experimental exclusion bounds of gluino rest masses due to the LHC experiment excludes gluinos/squarks of mass below about 3-4 TeV (Particle Data Group Review 17, figure 113.2 and 113.9):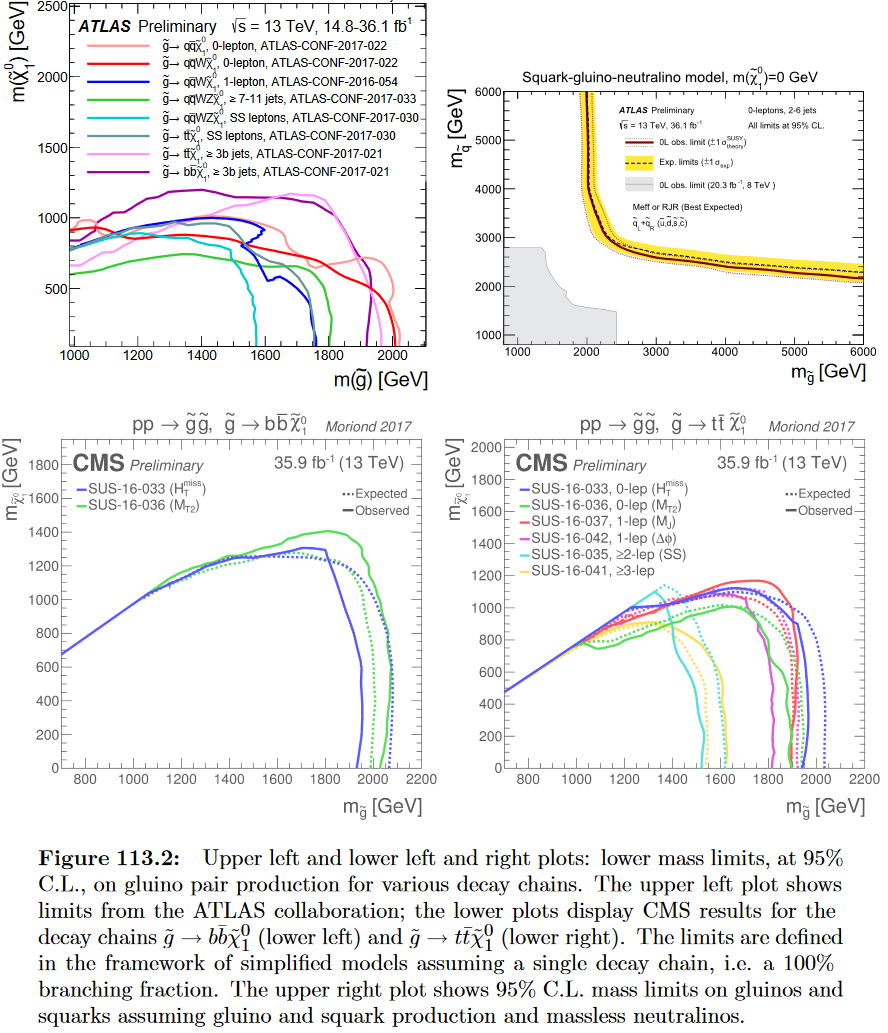 LHCSuperpartnerMassExclusion2017.png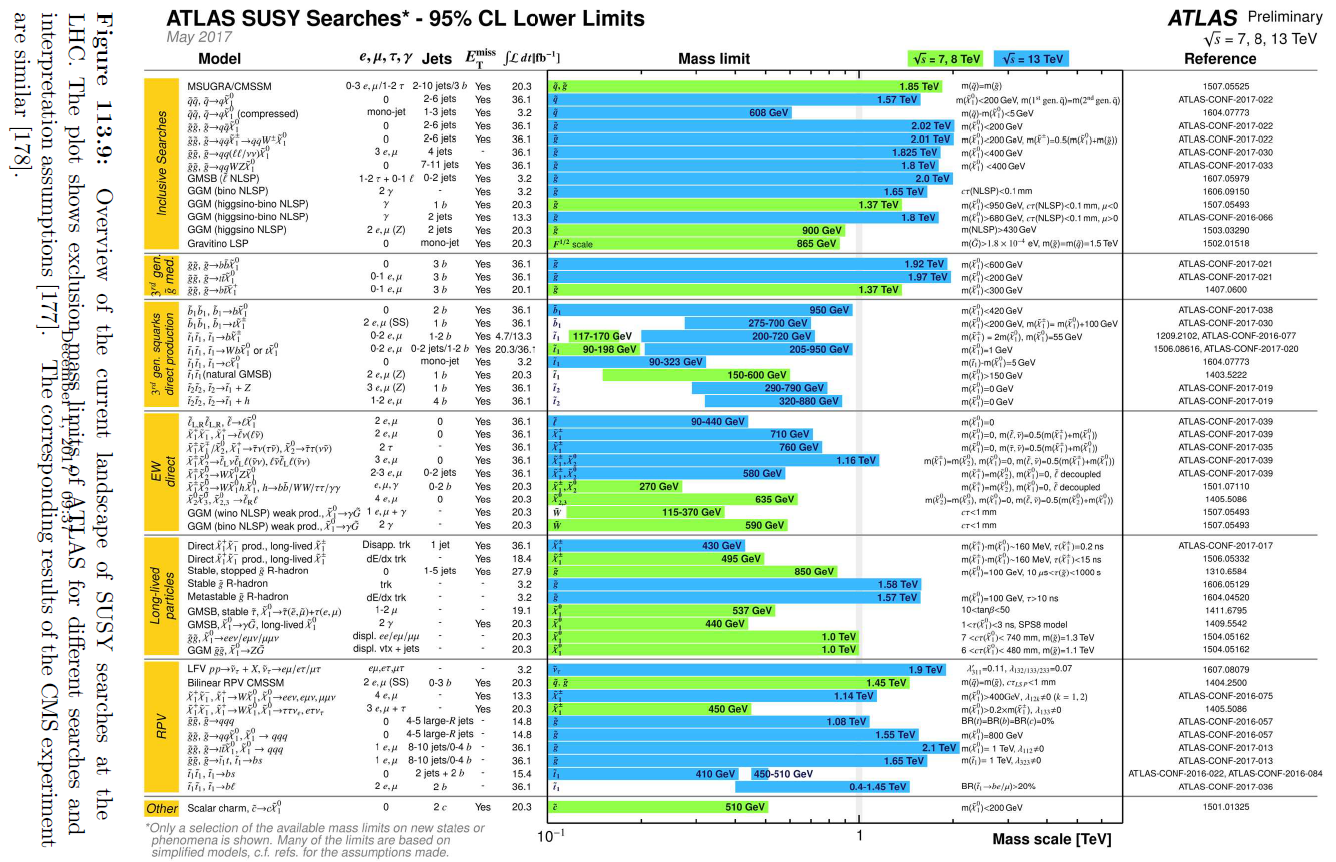 References
See also:
Last revised on August 15, 2021 at 09:43:28. See the history of this page for a list of all contributions to it.