nLab

Taub-NUT space
Context
Riemannian geometry
Basic definitions
Further concepts
Theorems
Applications
Gravity
Formalism
Definition
Spacetime configurations
Properties
Spacetimes
Quantum theory
Contents
Idea
A kind of spacetime. For the moment see at KK-monopole for more.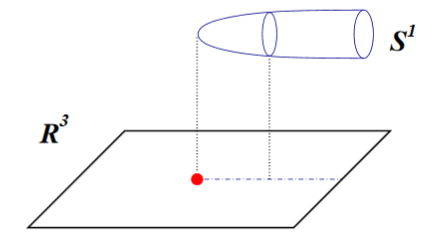 graphics grabbed from Acharya-Gukov 04
Consider the left invariant 1-forms on the 3-sphere SU(2), which in terms of Euler angles are
Then the pseudo-Riemannian metric defining the Taub-NUT geometry is
Properties
Relation to KK-monopoles
Relation to D6-branes
References
Discussion in the context of M-theory on G2-manifolds and gauge enhancement
Last revised on October 19, 2020 at 19:16:28. See the history of this page for a list of all contributions to it.