Context
String theory
Physics
Gravity
Quantum field theory
Higher spin geometry
Elliptic cohomology
Contents
Idea
In type IIB string theory there are bound states of D5-branes with NS5-branes. The bound state of D5-branes with NS5-branes is then called a -fivebrane or similar.
As and varies the species of 5-branes form the lattice and are naturally acted on by the S-duality group SL(2,Z).
Properties
-Brane webs
Label local coordinate functions on 10d Minkowski spacetime by and write for the corresponding vector field
Consider a 5-brane (a D5-brane) along the multivector field and a 5-brane (an NS-brane) along
Charge conservation implies that at the brane intersection of the two a 5-brane emerges stretched diagonally along , i.e. along the multivector field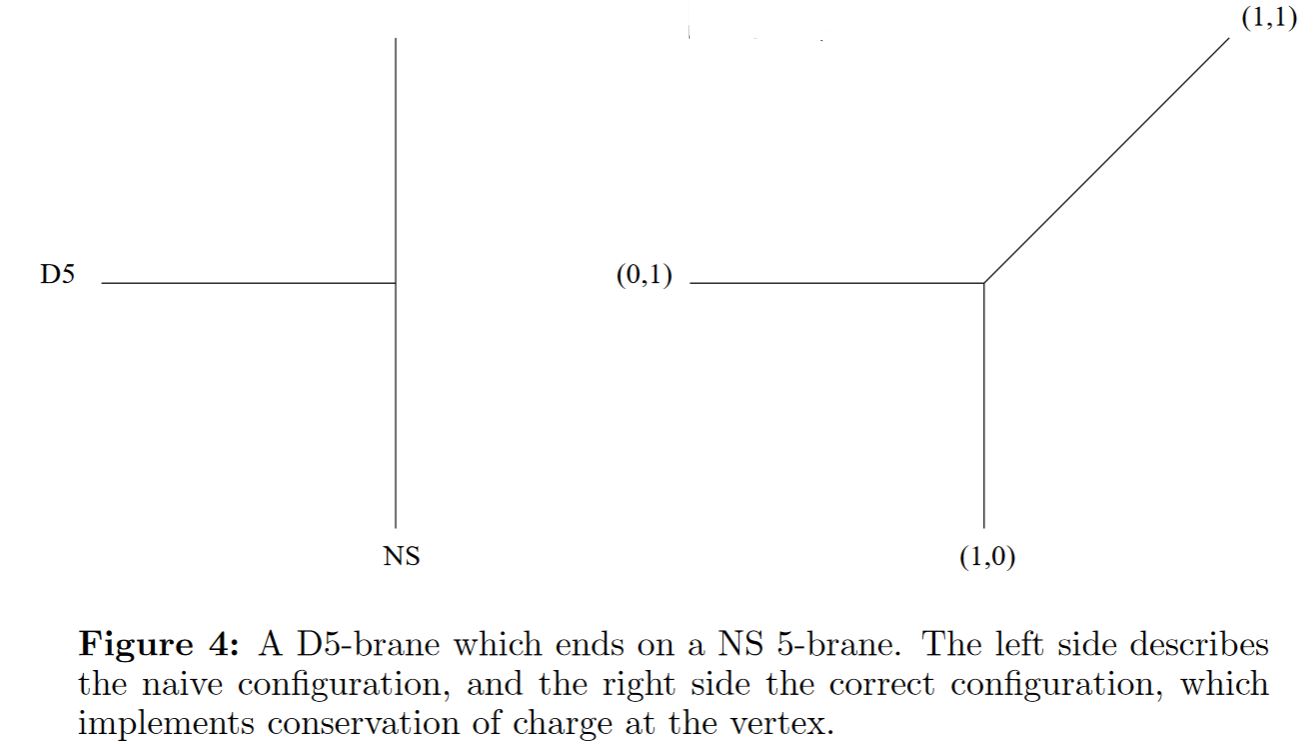 The worldvolume-quantum field theory at the brane intersection point is a geometric engineering of D=5 N=1 SYM .
The T-dual perspective are D4/NS5-brane webs (Witten 97).
The result of connecting several such brane intersections are called -5brane webs (Aharony-Hanany-Krol 97).
References
The original articles are:
The T-dual perspective are D4/NS5-brane webs:
Further intersection with orientifolds:
On -5-branes as defect branes: