nLab

Majorana dimer code
Contents
Idea
A class of quantum error correcting codes whose code subspaces are the images of linear maps given by tensor networks of the shape of round chord diagrams with chords acting as Majorana dimers.
The Majorana dimer code subsumes the HaPPY code: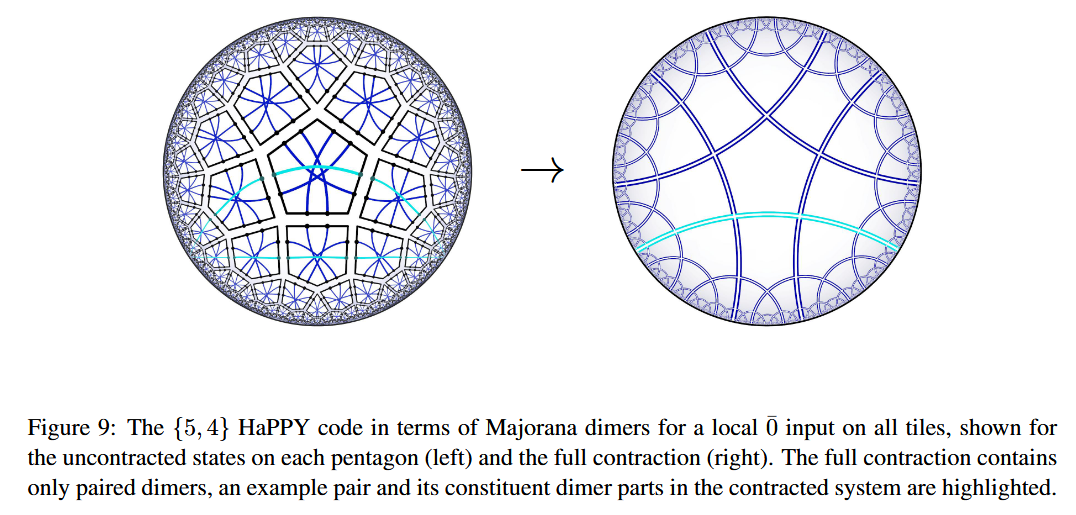 and makes the nature of holographic entanglement entropy particularly manifest (see there for more).
References
General
Due to:
based on:
Review in:
See also:
Last revised on May 14, 2021 at 14:18:16. See the history of this page for a list of all contributions to it.