Context
Mathematics
String theory
Ingredients
Critical string models
Extended objects
Topological strings
Backgrounds
Phenomenology
Quantum systems
This page collects material related to:
A conference series on M-theory and mathematics.
These workshops bring together experts on the mathematical aspects of M-theory, the main candidate for a theory of everything, with implications to string theory and quantum field theory and interactions with geometry and algebraic topology.
Contents
M-Theory and Mathematics 2023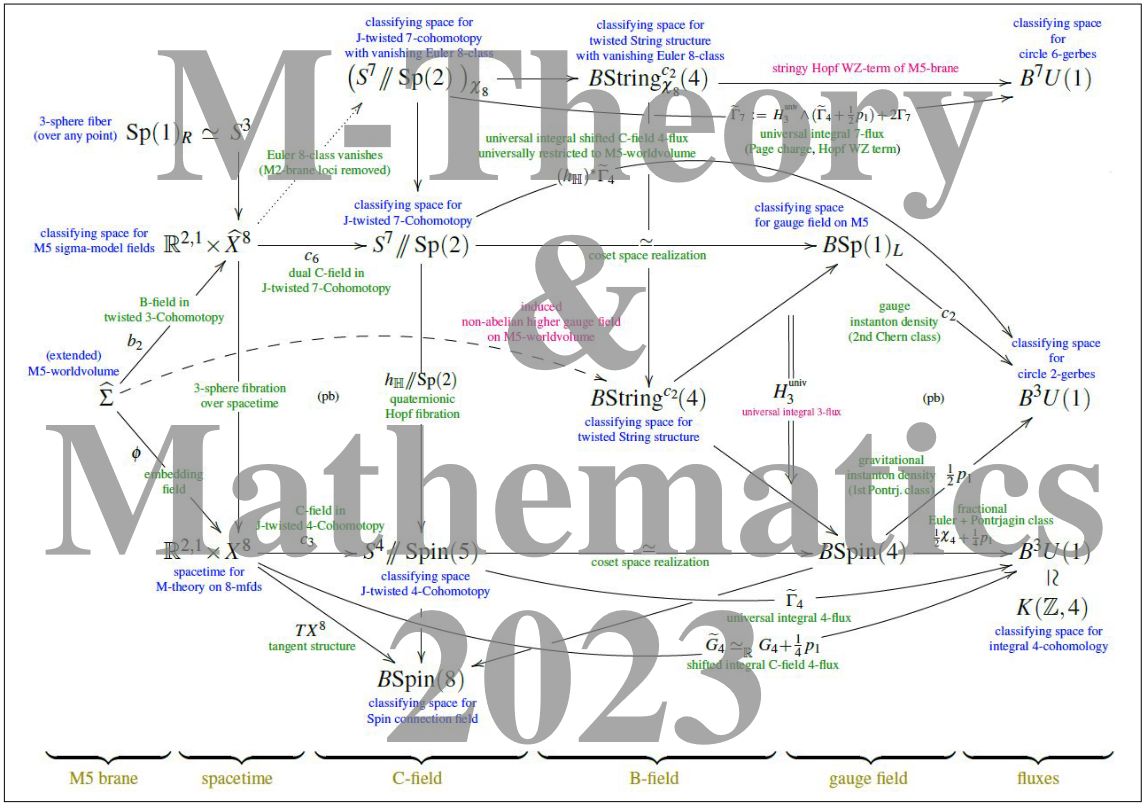 (logo adapted from JMP 62 (2021) 042301)
Speakers: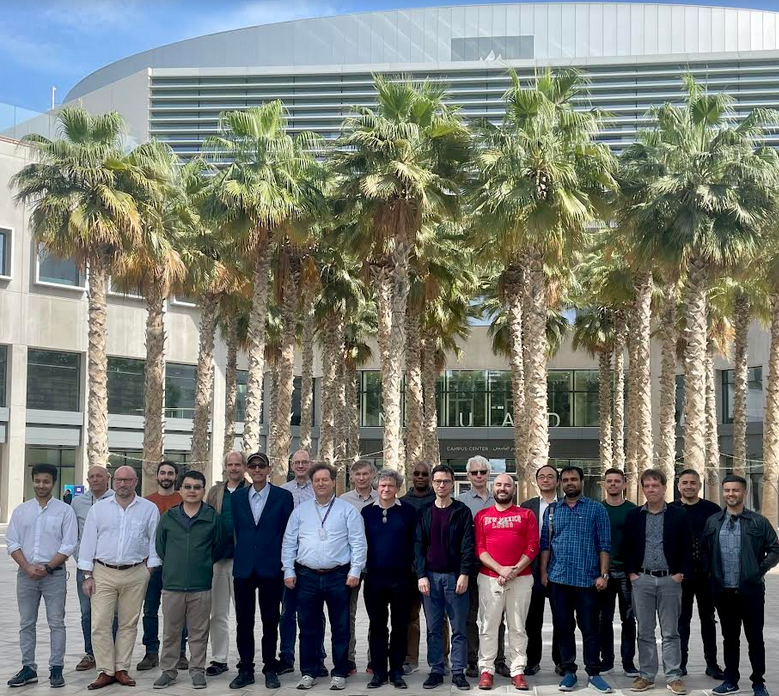 (from left to right: Valera, Jurčo, Berman, Alfonsi, Han, Schreiber, Mathai, Saemann, Sati, Voronov, Lambert, Bah, Tsimpis, Hull, Marrani, He, Singh, Giotopoulos, Szabo, )
Titles, Abstracts, and Slides for M-Theory & Math 2023 (in chronological order of talks delivered):
---
M-Theory and Mathematics 2020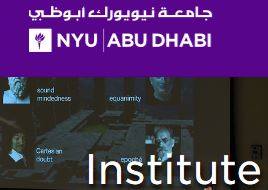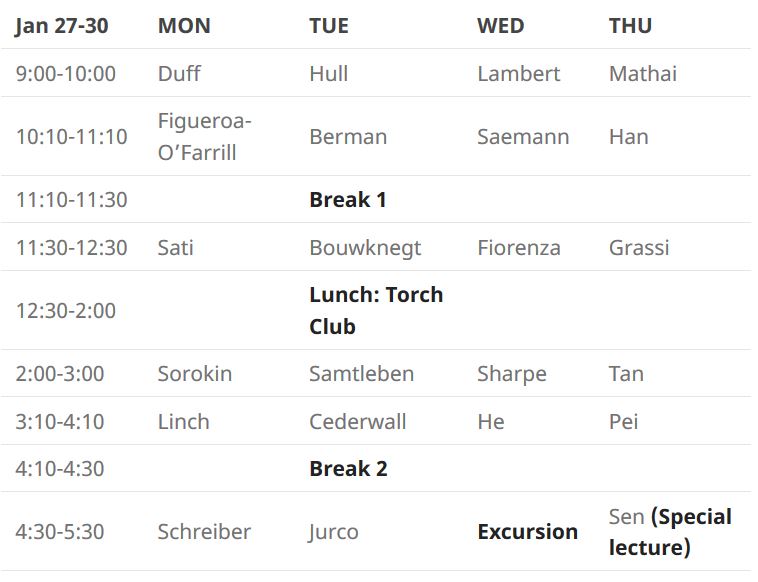 Confirmed speakers:
Abstracts, Slides and Talk notes:
M-theory and cohomotopy

slides: pdf

Cohomotopy theory has recently emerged as the proper generalized cohomology theory to describe the fields in M-theory. It is hoped that viewing M-theory from a mathematical perspective will shed the light on the nature of the theory and will allow for progress. I will survey this area, illustrating how cohomotopy captures the nature of the C-field and its dual as well as of the M-branes, allows for cancellation of various anomalies, and provides a firm grounding for further study of M-theory. This is joint work Urs Schreiber and Domenico Fiorenza.
This is joint work with H. Sati (arxiv:1909.12277, arxiv:1912.10425).
Supergravity in a pencil

slides: pdf slides

video: YT

In the spirit of the gauge-gravity correspondence, we derive a 2+1 dimensional model with "unconventional" supersymmetry at the boundary of a 4-dimensional Anti de Sitter N-extended supergravity, which in the case N=2 reproduces the AVZ model [P.D. Alvarez, M. Valenzuela, J. Zanelli, JHEP 1204 (2012) 058, arXiv:1109.3944 hep-th]. The extended supersymmetry of the boundary model is instrumental to describe the electronic properties of graphene, in particular at the two Dirac points. The two valleys correspond to the two independent sectors of the OSp(p|2)×OSp(q|2) boundary model in the p=q case, which are related by a parity transformation. The Semenoff and the Haldane masses entering the corresponding Dirac equations for the graphene pseudoparticles are identified with supergravity torsion parameters.
Universes as Bigdata

slides: pdf

video: YT

We review how historically the problem of string phenomenology lead theoretical physics first to algebraic/differential geometry, and then to computational geometry, and now to data science and AI. With the concrete playground of the Calabi-Yau landscape, accumulated by the collaboration of physicists, mathematicians and computer scientists over the last 4 decades, we show how the latest techniques in machine-learning can help explore problems of physical and mathematical interest.